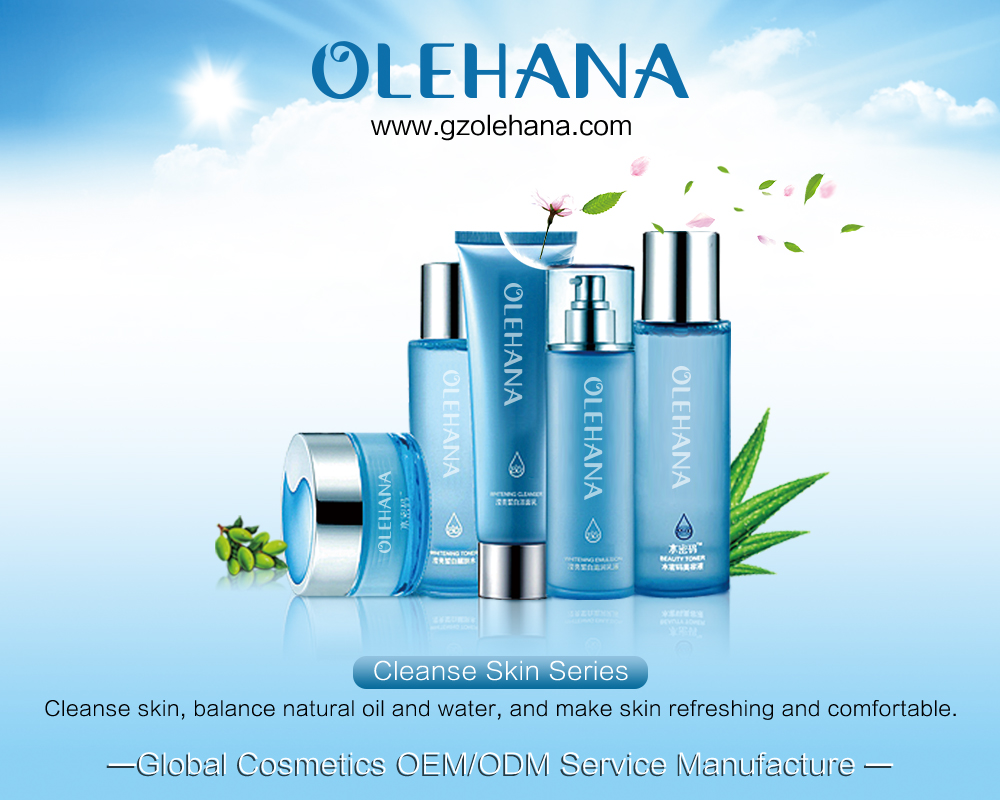 How to start your makeup line with private label cosmetics manufacturer in china
It can be fun to start your makeup brand. Just stop for a moment and think about celebrities that own makeup brands. It makes them more famous while keeping them richer by the day.
When it comes to celebrities and makeup lines, we feel so mesmerized as to how their products have transformed them from screen goddesses to entrepreneurial geniuses.
Rihanna has Fenty Beauty, Lady Gaga runs Haus Laboratories, Tracee Ellis Ross owns Pattern, Kim Kardashian manages her KKW Beauty line, Jessica Alba owns Honest Beauty, Kylie Jenner is behind Kylie Cosmetics, while Victoria 'Posh' Beckham owns Beauty.
With so much room for more brands, the beauty business is one of the most lucrative industry in the world. The market is never saturated as there is always hunger for more brands. The global beauty industry is worth more than $500 billion.
Since people will certainly need beauty and personal care products, there is no such thing as the right time to get into the industry. Then again, you are not expected to just wake up one morning and take the plunge and begin your beauty line of cosmetics. You will need much more than makeup knowledge to begin your brand.
The moment that you set out to know about the essentials of a makeup brand, then this is the right time to gradually roll out your idea. The strategies involved in rolling out your makeup brand includes different elements. You will have to conceptualize your brand, finalize your product, and strategize your entire marketing. The following tips will help you get a good private label service manufacturer to start up your brand.
What does private labelling mean?
Private labelling means that a manufacturer produces your makeup line on your behalf. Or you need do is to attach your brand name and logo to it and then take them to the market. Numerous cosmetic lines are using the services of a private label cosmetic manufacturer. This helps them to produce and sell sufficient quantities of their products in a lesser time and a much more reduced cost.
Most private label manufacturers help businesses to do the manufacturing part of the supply chain. This helps such businesses to focus on other core business functions like daily operations, branding, and advertising. Outsourcing of the manufacturing part of the cosmetic business allows anybody to start up their makeup line.
Private labelling is the best way to start your makeup line since you can produce high-end products without paying for labour, equipment, and the production warehouse.
If you approach any private label service manufacturer, they will need you to place a minimum order quantity (MOQ). Technically, MOQ is the minimum order that the private label service can deliver your products without losing out on making some profit.
You need the services of a private label company because, this helps new makeup lines to use other parts of their capital for brand, promotion, awareness, and engagement.
Some of the benefits of the private label service include:
• You get to order a low quantity of goods which means that you have minimal risks.
• Rapid production turnaround – which means that you get your goods within weeks after ordering.
• You need not perform another chemist work since the formulas used are updated with the present trends.
• You get to influence the packaging of your products which means that you can decide on the shape, size, and appearance of the logo.
• Good suppliers will help you choose top-notch products and formulas within your chosen niche.
Know your market
Before venturing into the commercial cosmetics and beauty market, you need to know the market. Think about whether it will be better to come with various products or begin with one. A line that releases many products has more chance of failing than one with just one brilliant product. Also, learn from the stories of a similar brand like yours, pay attention to their strategies and try to apply the same to your brand as well.
You should spend some time knowing about the beauty industry and develop more passion for your products. If you like colorful eyeshadows, then you could begin by producing several collections of shadows. Or you could just create a palette that will allow you to dedicate your resources and time to it.
With this mentioned, you should enhance the trust of your customers by sticking to just one product. However, we do not expect you to come out with just one product only. You should launch a cohesive makeup line with an array of products that are similar in both functionality and aesthetics. This is while you should understand the consumer behavior of the beauty industry before you begin.
Creating your brand
Apart from creating a strong business plan for your new makeup line, creating a brand is a very important segment of your business. this will help you communicate with your chosen demographic. Think about the part of your brand that you want the customer to see before anything. When starting your makeup line, the overall design, logo, and colors should represent the unique selling proposition (USP) of your business.
A well conceptualized and clear makeup line like Kylie Cosmetics, Fenty Beauty, for instance, is what will set your brand apart from the other brands. Try to stand out from the competition with your designs and formula.
When you outsource your manufacturing tasks to a private label service, you get the chance to focus on streamlining and improving your beauty brand. Creating an identifiable and strong brand is the only way to stand out from a crowded market where consumers are confused with the sheer number of products in the market.
Beyond the name of the brand, you should ensure that your makeup brand has a strong and cohesive branding which is channelled through its colors, fonts, labeling, packaging, and the manner that the descriptions of the product were written.
Consumers of beauty products need something that will look nice on their bathroom shelf apart from making them look good. You should think about all of this when putting your brand designs together. Some of the segments of branding that you will need to focus on are:
• The name of your business,
• The logo,
• The colors of your brand,
• Your chosen demographics,
• Your product descriptions,
• Product images,
• Internet and digital marketing.
For more about private label cosmetics manufacturer in china,you can pay a visit to private label skin care manufacturer in china Olehana at https://www.gzolehana.com/skin-care.html for more info.