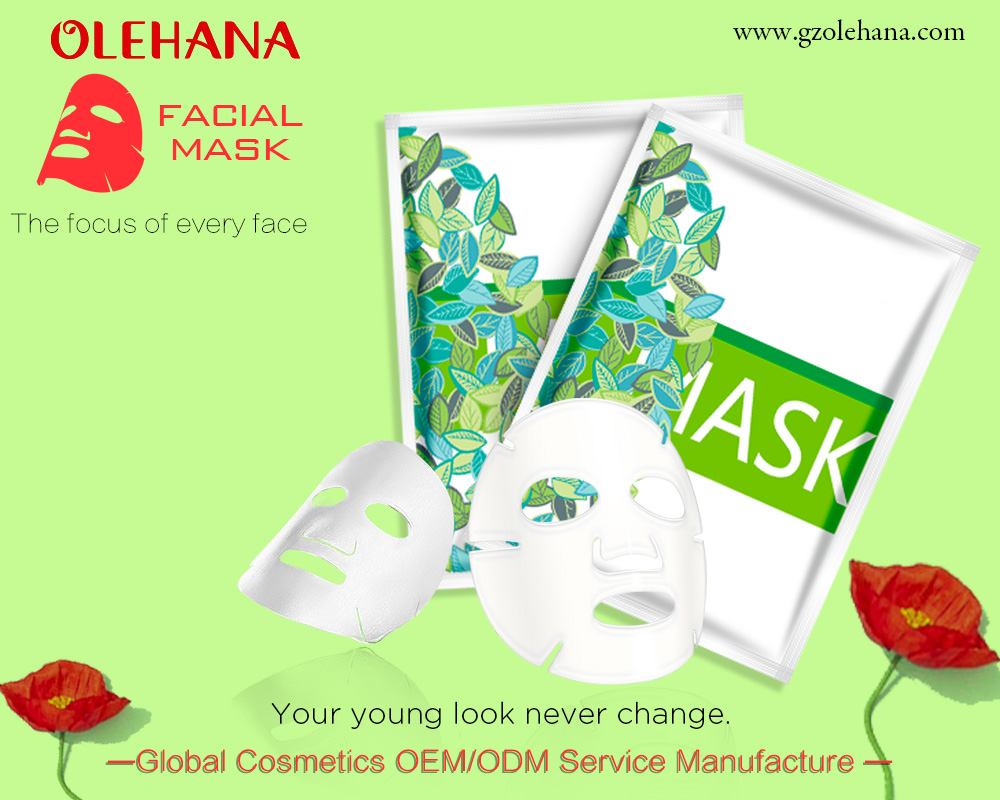 5 Sheet Mask Mistakes You're Making According To Our China Cosmetics Beauty Face Mask Manufacturers
Facial sheet masks are super-convenient to use. Just peel, apply, wait and remove! Now as easy as that may seem, there's more to it.

The secret to getting flawless skin with a sheet mask lies in applying it correctly. If you've been using sheet masks in your skincare regimen, but haven't seen any significant improvements, there's a possibility you are doing things wrong.
Want to know more? Check our beauty face mask manufacturer's list of the 5 common mistakes you're making.
No 1# Applying the mask to dirty skin
Call it sheer laziness or ignorance!
It is a thumb rule that you must prep your skin before you use any treatment. There are two reasons for it.
First, the buildup of dirt, oil and makeup act as a barrier and keeps the ingredients from being absorbed by the skin. Thus, it reduces the overall effectiveness of the mask. Second, it increases the risk of a breakout.
Start by cleansing the skin. Use a good quality toner as it moistens your skin. If you do this, your facial sheet mask will work wonders!
No 2# Leaving the mask on longer than recommended
As against popular belief, the facial sheet mask will not work any better if you leave it on for longer.
In fact, our private label facial sheet mask experts are of the view that a dry mask works the opposite. It ends up drawing out all the moisture and nutrients that it was applied to provide.
Follow the manufacturer's recommendations for wait time. Do not apply your mask overnight or fall off to sleep.
No 3# Washing off the serum residue
It is the first thing most of us do after any skin treatment. If that's what you do, you're wasting all that nourishing goodness.
Facial sheet masks are soaked in hydrating essence and ingredients, literally. After you have peeled off the mask from your face, there'll always be some residue. It may feel sticky and uncomfortable, but don't rinse.
Instead, leave it where it is. Gently tap or massage the serum across the skin. If there is excess, you can also spread it down to the neck.
The facial sheet mask pouch may also have some of the leftover serum. Don't throw it away. Apply it to your skin and massage.
No 4# Leaving the backing film on
A facial sheet mask can be a sticky mess.
Most private label sheet mask manufacturers add an extra film to the mask. This keeps the mask from sticking to itself when folded in the package.
Many forget to peel off this layer when applying the facial sheet mask. It won't allow the mask material to adhere to your skin. It will also affect ingredient absorption by acting like a barrier.
No 5# Not storing the mask correctly
Sealed facial sheet masks are generally placed vertically. It could cause all the serum to settle down leaving part of the mask dry. Before use, place the packet horizontally and massage well. It will reinfuse the serum.
Also, beauty face mask manufacturers advise keeping the mask in a refrigerator. A cool mask has a refreshing effect.
Finally, you must remember that facial sheet masks must be included in your skincare routine. They are not a substitute for it. Take care of your skin with regular cleansing, toning and moisturising. Don't forget to use sunscreen.
For more about china cosmetics beauty face mask manufacturers,you can pay a visit to Olehana at https://www.gzolehana.com/facial-mask.html for more info.