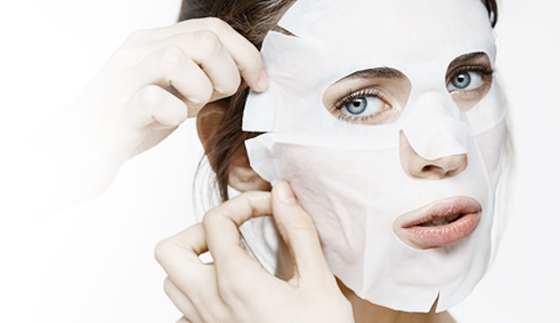 6 reasons you need private label cosmetics facial sheet masks manufacturer for your beauty brand
A private label cosmetics facial sheet mask manufacturer is a cosmetic producer and supplier that you go to meet when you need to create your cosmetic products. The private label cosmetics facial sheet mask manufacturer is known to offer new businesses lots of benefits when they first start.
As a young brand in the industry, most businesses look up to the private label companies for survival. These private label companies are usually experienced and well-connected in the industry. They usually form partnerships with smaller brands and show them the way the industry works. The following reasons will explicitly explain why you need the services of the private label cosmetics facial sheet mask to launch your beauty business.
1). Product expertise and industry-wide network
A private label cosmetics facial sheet mask manufacturer is usually a big cosmetic company with sufficient real-world experience and expertise to help new brands like yours launch their products. They have the needed product requirements to help you solve some of the problems that you seem to have.
These private cosmetic companies have groups of teams that are specialised and knowledgeable about the global cosmetic industry. They have an excellent track record of releasing and launching products on a global scale.
The private label companies typically have the resources to simultaneously send your products to the highest quantity retailers, TV/Online/Print, direct response, online and other offline channels. Their wide network of contacts all across the industry ensure that
2). They tend to concentrate on customer support service
The private label companies are known for the massive customer support service that they give to new business brands. They usually offer subtle customer service support to new brands looking to start in the industry. Most of the time, getting a business off the ground could be all an entrepreneur needs to become sustainable and successful in the long run.
They are usually in the best position to give a world-class support service to new cosmetic business, big cosmetic brands, retailers of private labels, aestheticians, physicians, as well as other professionals of skincare.
Most private label cosmetics facial sheet masks companies fully understand the continuous changes across the industry. They are thus committed to the product quality and the success of the new brands that form partnerships with them.
3). World-class facilities
Most private label companies are equipped with the best and most sophisticated world-class cosmetic production facility. These facilities are so huge and come with lots of certifications that it will take a new brand a significant amount of time to amass a similar number of certificates.
Most private label companies have such certifications like cGMP compliant, ISO certification, and a registered factory. They also deploy the most sophisticated technology to produce products more rapidly.
The products are usually produced under maximum quality standards. Most private label companies have an in-house, state-of-the-art laboratory. They also have high expertise chemists that help in advance formula and product manufacturing.
From the formulation of your products to the final delivery, your manufacturer must have the right range of production facility. This goes from the formulation facility down to the warehouse and the transportation facilities.
Furthermore, the production facilities are also important in this regard. The production equipment and the conveyor lines have to be in top shape and large enough to handle multiple products at the same time.
These are most of the things that the newer cosmetic brands seem to lack and they are quite instrumental in ensuring the successes of these brands in the long run.
4). Impeccable standards
Most private label brands have impeccable standards and make it easy for upcoming brands to leverage their expertise and make full use of their resources. They have both an unrivalled and high quality. They have gone through the pain of getting their businesses certified by different government agencies and institutions.
With contract manufacturing, private label manufacturers do not need to undergo through the rigorous processes of getting certified or getting approvals from the government. The private label companies already have everything on the ground to make the production of goods feasible.
When new brands get in touch with them, they get all products mixed, filled up, capped, packed, labelled, coded, and packaged under tight quality control processes and standards. Product testing is usually done at various formulation stages. This is used to make sure that the product manufacture and formulation is done according to the right quality and consistency.
5). Unbeatable experience
When it comes to using the resources of the private label companies, the newer smaller brands get to benefit from the unbeatable experience of the bigger companies. The bigger private label companies specialise in custom formulation, research and development, manufacturing, design, and packaging.
Most private label companies are huge organisations that are a one-stop-shop that perform a lot of the services that can help new businesses function and get their products and services off the ground.
These companies have years of experience that can facilitate all the aspects of product conception, research, formulation, development, as well as the process of manufacturing.
In terms of complete product formulation down to product shipment, the private label companies have all the facilities to help small business brands get started. From well-sophisticated laboratories to large warehouses and a decent fleet of vehicles to ship the product.
The unbeatable experience of using a private label cosmetics facial sheet mask manufacturer is evident in the fact that there seems to be a complete supply chain procedure in place for smaller cosmetic brands to piggyback on until they become successful brands themselves.
6). Get your brand, the cosmetic products and your company
Regardless of the size of your company, the private label brands usually treat new businesses professionally. They usually treat new business brands as partners and ensure to set measures in place to make them succeed.
Most private label companies are very famous for meeting and exceeding the expectations of small cosmetic business brands every step of the process. They are usually significant in helping small businesses develop.
They take new businesses by the hand and show them the nature of the business. This usually ranges from production formulations, label and logo creation, product shipment, advertising and promotions.