Get Glowing Skin With A Customized Private Label Green Tea Facial Sheet Mask
Views: 50 Author: Private Label Skin Care Manufacturer In China Publish Time: 2021-07-26 Origin: https://www.gzolehana.com/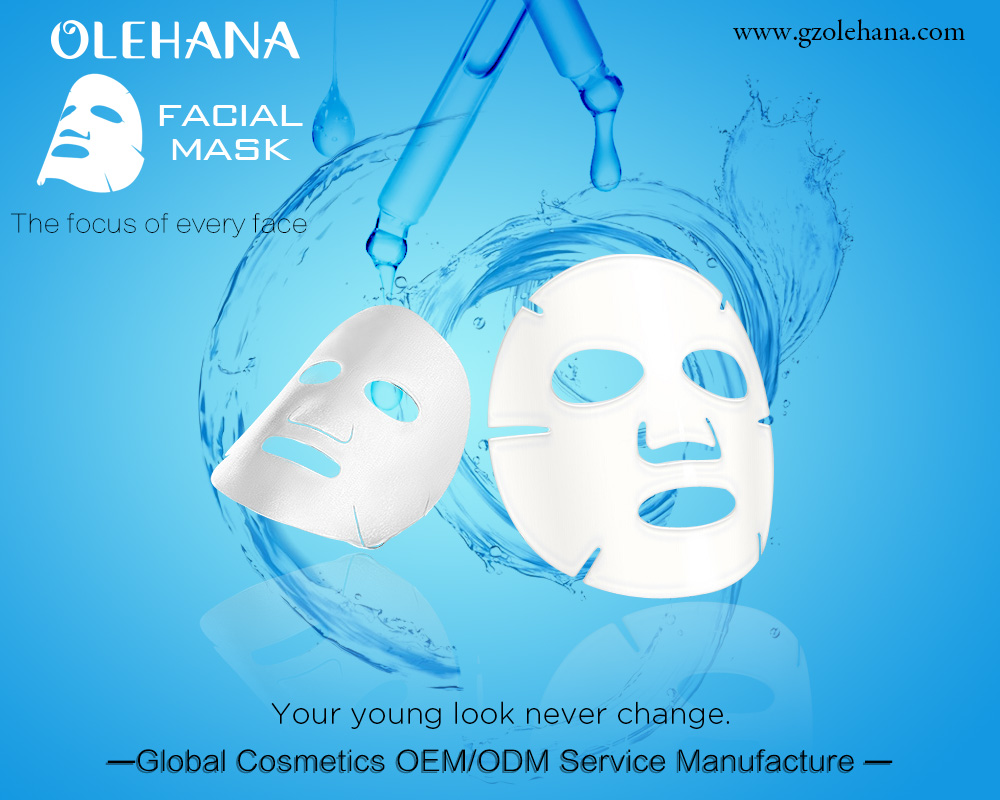 Get Glowing Skin With A Customized Private Label Green Tea Facial Sheet Mask
Foil masks took the beauty world by storm back in 2016 when they were first launched by Estee Lauder in Korea. In fact, we have to give credit to the Koreans for their innovation of the facial sheet masks and the improvements on it thereafter. What started as simple micro-fiber masks were soon upgraded to the hydrophilic hydrogel masks. And now, it is the foil facial sheet mask.
That's not all, numerous celebrities swear by the use of foil facial sheet masks to improve the texture and tone of their skin.
If you crave soft, dewy skin, you can give private label foil facial sheet masks a try. Here's more on them.
A foil facial sheet mask is similar to the other types of private label facial sheet masks in their design. They have the same cutouts for the eyes and nose and conform to the shape of one's face.
The major difference lies in the materials used to make them. It is a dual layer mask featuring aluminium foil on the outside and a softer cotton-like fabric layer on the inside. Select private label facial sheet mask manufacturers also include other ingredients such as activated charcoal for additional benefits.
How does it improve the look for your skin?
A foil facial sheet mask is a winner for its moisture-locking capacity. The aluminium foil layer seals all the moisture within and ensures your skin soaks up every bit of goodness from the mask. This also means that facial sheet masks don't dry out easily. You are guaranteed that soft-glassy look. It also helps plump the skin.

In terms of feel, hydrogel and microfiber masks are cooling. On the contrary, their foil counterparts make your skin feel warm. Just as the aluminium foil layer keeps the water from evaporating, it also keeps the warmth from escaping. Thus, your skin feels warm. Is that good? Yes, it is. Skincare experts believe it enables better absorption of the ingredients in the mask and serum. They come pre-soaked in a highly-nourishing serum and must be peeled and applied to the skin.
A foil sheet mask is not as pliable as a hydrogel or biocellulose mask. It is slightly stiffer, but the cotton layer on the inside makes it comfortable. It may not stick as well to your skin; nonetheless, that does not affect the rate of absorption of the nutrients. When you apply this mask, you can gently press it in to keep it in place.
Foil facial sheet masks were all the rage when they were introduced. However, a high price tag had many shying away from them. That needn't be a problem today.
Private label facial sheet mask manufacturers have you covered. They make and market foil masks at varied price points. Thus, you can choose one that is best suited to your pocket.
So shop around for a good quality foil private label facial sheet mask. Include it in your skincare regimen for visibly glowing skin. For more about a customized private label green tea facial sheet mask,you can pay a visit to Olehaha at https://www.gzolehana.com/facial-mask.html for more info.