How A China Private Label Facial Sheet Mask Manufacturer Can Help You Launch Your Own Skincare Line
Views: 96 Author: Private Label Skin Care Manufacturer In China Publish Time: 2021-08-04 Origin: https://www.gzolehana.com/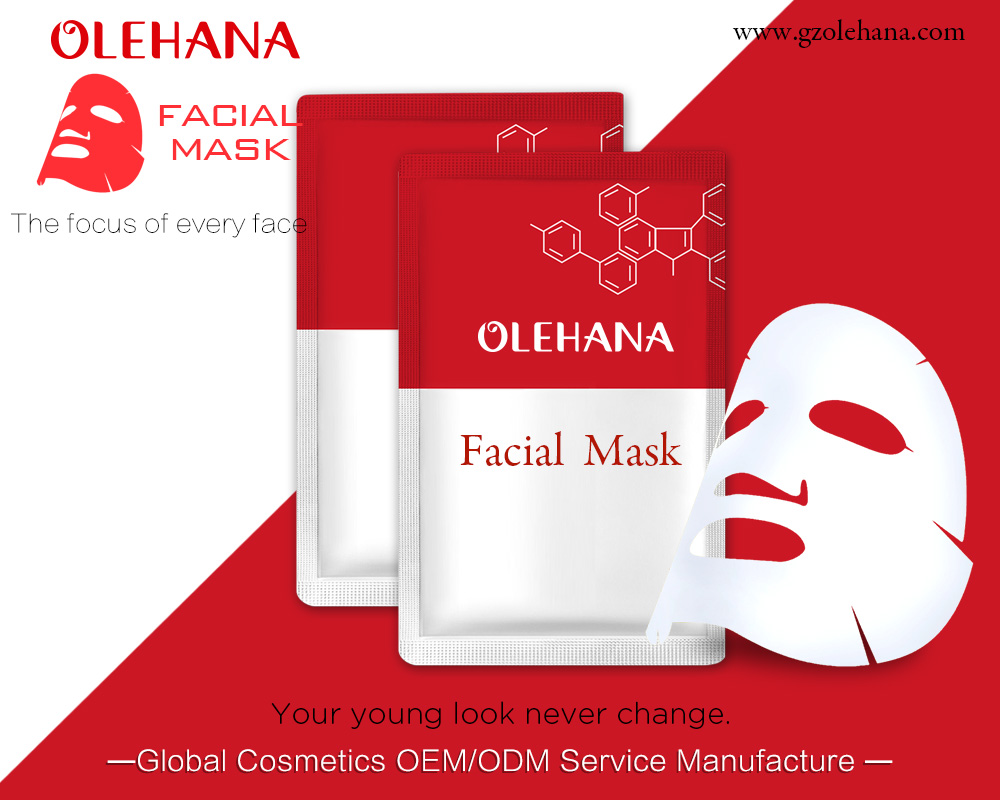 How A China Private Label Facial Sheet Mask Manufacturer Can Help You Launch Your Own Skincare Line
If you thought the bigger beauty brands manufacture their own products, you are mistaken. Most rely on third-party private label manufacturers to do the job. Yes! You heard us right - skincare brands outsource manufacturing.

While this may come as a surprise to you, the trend is fast catching up and it's definitely one that's here to stay.
Third-party cosmetics manufacturers provide a range of products from private label facial sheet masks to creams and lotions to face washes. To get the best results, you need to choose a private label manufacturer that specialises in the product line you plan to launch.
Do you stand to benefit from a Private Label Facial Sheet Mask Manufacturer?
Definitely. Given that private label manufacturers produce cosmetics in bulk quantities, they have huge production facilities and access to world-class amenities.

Not just this, they have experts on board - teams of skin and hair care professionals - who leverage their experience and expertise to create the best product. As a brand, you then only have to focus on the other aspects of your business such as building brand identity and marketing and promotion.
Sounds good?
If you have been toying with the idea of setting up a private label facial sheet mask line, you can be sure you won't go wrong there. In fact, it is the most feasible and profitable option for any startup with a small budget.
Great Model for Small Businesses
Whether it is one product such as a facial sheet mask or an entire selection, starting a new business venture is no joke.

One comes across many hurdles in the process. These include hiring teams for research, development and production, sourcing raw materials, investing in production equipment and finally boosting sales through marketing. Beginners might not have the cash or experience for the same.
A private label manufacturer takes these worries out of it. The only decision you need to make is the choice of the product. With private label manufacturing one generally has two options - to select a product already created by a third-party or create a new product using custom manufacturing.
Thus, you can maximise profit with a low initial investment.
Freedom to Innovate
As a start up you will be able to capitalise on the private label manufacturer's experience in production and research. This can be a great advantage especially where you are trying to grow your brand.
You can create exotic products with premium ingredients or go humble with herbal and organic products. You can launch an entire collection of facial sheet masks or work to build on any one.
A private label company can help you create a completely unique product that lets you stand out among your competitors. They can create products to suit your specific requirements. Further, the ability to produce orders in the bulk gives you a great opportunity to scale your business in the future.
There are plenty of private label facial sheet mask manufacturers out on the market waiting to give start up businesses like yours a hand. Take the plunge! For more about china private label facial sheet mask manufacturer,you can pay a visit to Olehana at https://www.gzolehana.com/facial-mask.html for more info.