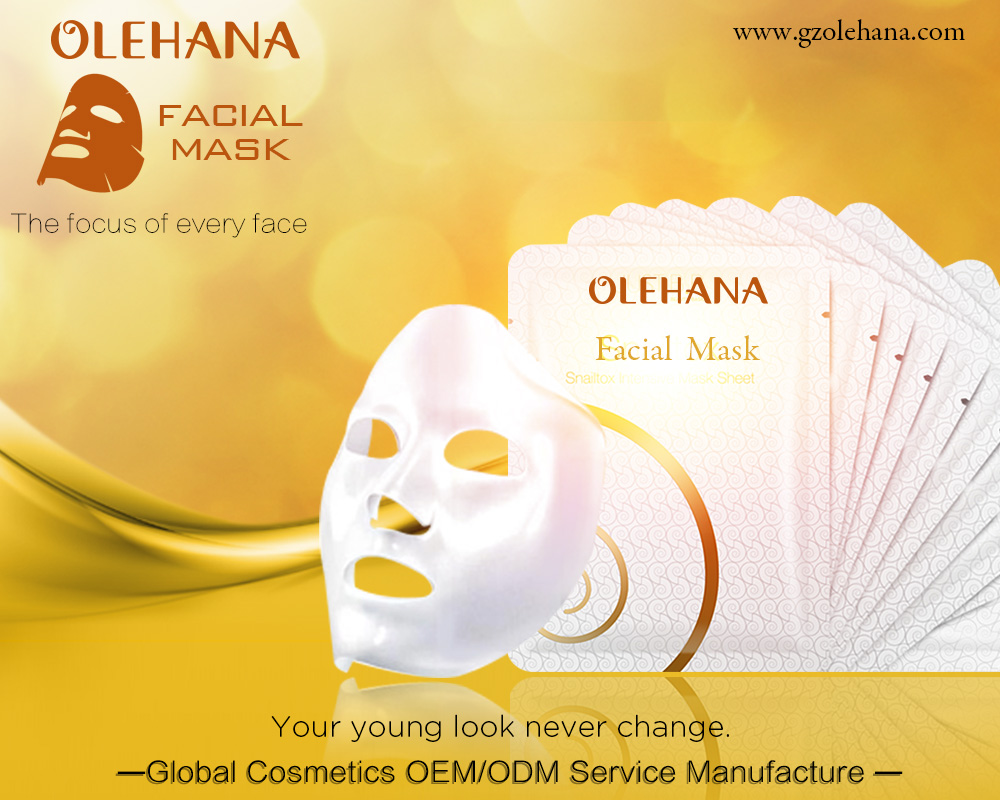 What Are Private Label Facial Sheet Masks?
Are facial sheet masks different from private label facial sheet masks? If they are the same, so what is private label facial sheet masks all about? If your desire is to get more information regarding the above statement, or perhaps, you are considering having a facial sheet mask product of your own, but you do not know how to go about it then you have come to the right place.
Kindly go through this post carefully, and find out everything you need to know. Let us start by defining what a facial sheet mask is.
What is facial sheet masks?
Before you can understand what private label facial sheet masks are, you will need to understand what facial sheet masks are meant for.
Facial sheet masks are items that are used to enrich the face by allowing serum to deposit on the pores around the facial skin. So they are basically applied to the face for the replenishing of lost nutrients.
The materials are in different types. They are mostly designed with paper, gel or fiber based materials. It is equally pertinent to note that they are designed to be used only once. After which you have to dispose of them.
What is private label facial sheet masks?
The definition is still very much the same with the definition for facial sheet mask in the preceding paragraph. What makes this definition quite different is the term private label.
The term private label simply denotes how you can actually have a facial sheet mask brand of your own even if you cannot afford what is needed to develop the item from scratch. By private labeling, you simply cash in on an existing brand, and have the private labeling experts tweak the product in line with your brand, and you are good to go.
A couple of products in the facial sheet mask industry are all private labeled. In fact, private labeling has become a front-burner business for many adventurous entrepreneurs who do not have enough money.
How does private label work for sheet masks?
It does not matter whether it is for skincare products, sheet masks, or other products, the procedure for private labeling is almost the same in all of the industries.
It starts by you discovering the product you wish to private label. Settle on your choice of product. Send the changes you want to the manufacturer or whoever does the private labeling after you have settled or concluded on your choice of product. If that has been taken care of, then you can sit back and expect your samples. Upon the successful delivery of the samples, if you are okay with them, the manufacturers can go on with the actual quantity of the private label sheet masks.
How much does it cost?
Perhaps, you need to start by knowing that private labeling in any industry is not free! You will have to spend some amount of money for it to be done for you. You can also decide to white label your product. This is more like an alternative for many people. While this does not cost as much as private labeling, it still involves some money.
But the exact amount you will have to pay for private labeling a facial sheet mask is what we cannot tell you here. The amount will depend on a number of factors. First, you will have to do some finding out to know you will be partnering with. And if you still think it is too much for you to afford, you can always go for the white labeling option so you can save yourself some bucks.
What facial sheet mask to private label?
This has a lot to do with you finally deciding on what to work with. There are a host of options you can actually stick with. There are people whose job is to do the private labeling for you. But, whatever the case, this is not as difficult as you may think because all you have to do is look for an offer that sits well with your budget.

In other words, if you find a supplier and you are not comfortable with their offer, you can always look for another manufacturer. It is that simple. But if you want some kind of encouragement, I will gladly tell you that there manufacturers who are looking to private label their products for brands who are willing to pay the price.
Customize the facial sheet mask to your taste
Private labeling a facial sheet mask is about customizing the said product to a particular extent. It is almost a one hundred percent customization. It means you get to call all the shots as to what should be included and what should be left out.

From the content of the serum to the kind of material you prefer for the sheet mask, it will be entirely up to you to decide how you want it to be. While white labeling is a much cheaper option, you should understand that it comes with customization limitations. As a matter of fact, the company can only change the brand name for you when you opt for white labeling. Every other thing will be decided by the company.
Conclusion
Private labeling is the same everywhere. It does not apply differently when it comes to facial sheet masks. If you want to invest in this business, you need to get started from that point. We have been able to discuss the topic from a number of perspectives in this post. You can private label any facial sheet mask product you have in mind, provided the manufacturers have left room for such partnerships. But before you begin with the whole process, I recommend you do your research, and get all the necessary information. That is very necessary if you do not want to work yourself into a trap. Some manufacturers give their clients unreasonable conditions in this regard. Therefore, you must be aware of whatever you are getting yourself into.