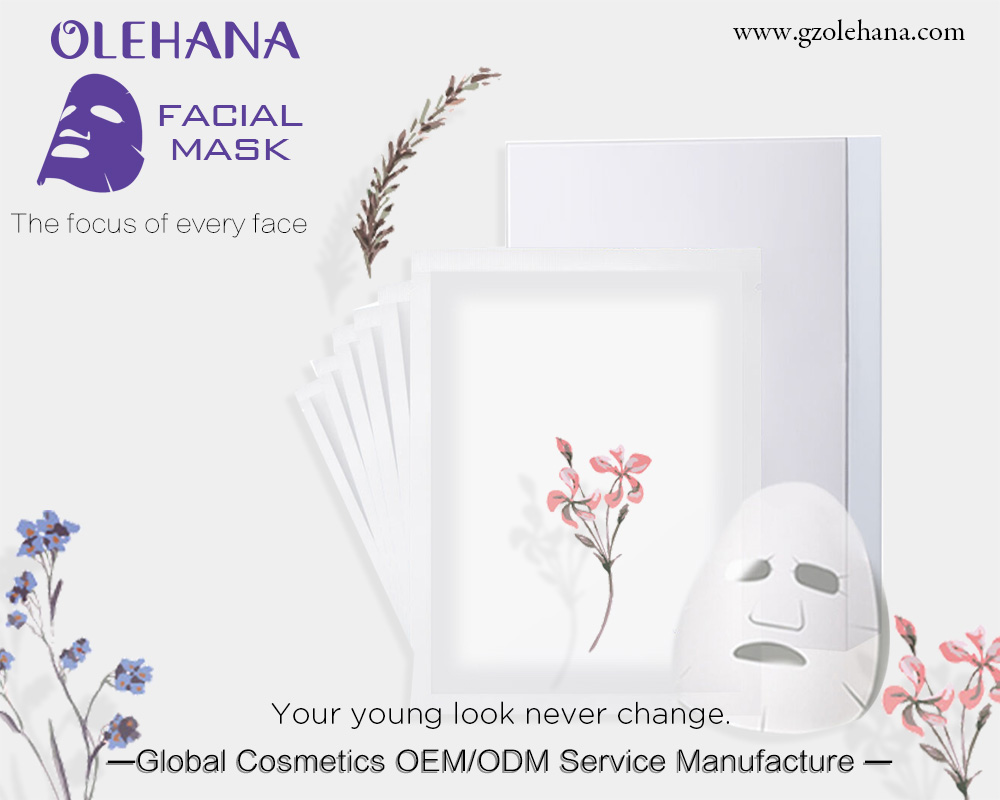 What Are The Buying Guides Of Private Label Facial Sheet Masks From Facial Sheet Masks Factory?
The benefits of selling private label facial sheet masks are too obvious to ignore. As a matter of fact, every business person wants to make maximum profits. The good part is that private label facial sheet masks offers the chance of making such become a reality. Imagine the possibility of having to sell products that carry your own brand without bothering about manufacturing them. This means most of the risks are not absorbed by you in such process. It is one of the areas that makes private label facial sheet masks to be an attractive business idea.
Here is the major problem
Despite all the huge profit potentials of private label sheet masks, it a business that requires the highest level of caution for maximum results. This is because any mistake can mean huge losses that will make your business go into extinct.
One aspect where most business people have always gotten it wrong is not understanding the steps to take. Do you know that when it comes to starting a private label facial sheet mask business, there are some crucial steps to take? Doing these will ensure your business is set for long term success. There is no need being bothered again as this post will be showing you how such can be done. Its aim is to reveal the steps to start buying private label facial sheet masks.
Step 1 - Deciding on The Type of Facial Sheet Mask
There is something most people do not understand about private label facial sheet masks. This is the fact that they are usually of different types. These tend to always vary in terms of features and functionalities. Your choice should be based on thorough market research. This will enable you find out facial sheet masks that people are willing to spend their earned money for.
Whatever you are doing, try as much as possible to avoid buying more than one or two types of private label sheet masks. This is very important especially when you are new in this business. The reason for this is that it will enable you know how the market works. Just start small and grow from there. Without choosing a facial sheet mask that is in high demand, your business may struggle to make sales. This can threaten its long term existence.
Key points to note
• Some of the types of private facial sheet masks you will come across are bio-cellulose sheet mask, hydrogel sheet mask, cotton sheet mask, Microfiber sheet masks, foil sheet masks, and others.
• You can ask your manufacturer the ones that other retailers and wholesalers have mostly placed orders for in the recent times
• Do not let your judgment about which facial sheet masks to sell be beclouded by sentiment. In other words, do not be biased in your market analysis.
Step 2 – Finding the right company
Finding a reliable and trusted company that has high quality private label facial sheet masks which you can take advantage of in your business is very difficult. If you are not careful, you could get the wrong products. This means your business may come under serious threat as customers may not want to patronize such products. Although it is very important to find the right facial sheet mask that can be sold without hassle as explained above, this step of finding the right company to deal with is even more important.
The right company can help out in the most important ways to ensure your business is successful. For instance, it can offer regular tips on private label facial sheet masks that are currently trendy. This means you will never be short on ideas about hot-selling products in the market. Another benefit that such company can enable you experience is absorbing the risk of production. It ensures that products which align with government regulations and stipulations are manufactured.
Key tips on finding a reliable company
• Ask for certifications from government authorities
• Ask how their facial sheet masks are being produced
• Try to find out whether there are other retailers already selling such private label facial sheet masks
Step 3 – Contacting the company
Even though you have found the right company that manufactures private label facial sheet masks which your target audience will be willing to buy, it does not mean you will be successful. There are still some facts that you need to find about a company before making any financial commitment. The reason why this is very necessary is that without communicating to find out more about such manufacturer, you could experience a huge loss. A manufacturer can be producing high quality products but such does not mean your business will succeed.
One of the reasons why contacting the manufacturer is crucial is that you need to find out about the price of such private label facial sheet masks. In other words, you have to know whether discounts are offered or not. Most of the time, you will come across manufacturers that are reluctant to reduce the prices of their products to suit your budget. In this case, there is no need to bother as all you have to do is find other options.
The bottom line here is that any company you come across must be contacted. The more options you have available to choose from, the better for your business. Therefore, try as much as possible to find out about what various companies are offering for their facial sheet masks.
Some key tips to reduce prices are:
• Making bulk orders. Please ensure that you have first of all placed sample order to verify the quality of such facial sheet mask
• Take advantage of special seasonal offers from manufacturers. It could be festive season or holiday offers
Conclusion
The steps above will ensure that your business of selling private label facial sheet masks is a huge success. Failure to adopt these ideas can mean disaster. It is one of the reasons why many business people have struggled in the past when it comes to selling such items. The details of this post have provided you with top secrets to help your business fly high.